The History
For nearly forty years, home for our family has centered on a large farm on Hogback Mountain, just south of Leesburg, VA. We've always been in love with this land: its green hillsides, pastoral beauty, and hidden treasures like the old stone walls in its forests. When a neighboring cattle farm went up for sale in 2005, we bought the land with the intention of preserving its agricultural beauty and creating a quiet haven where we would grow old, surrounded by our family and our favorite countryside. As we looked out toward the mountains and dreamed about the future, we couldn't shake the feeling that these rolling hills were meant to become vineyards. That feeling led us to embark on many years of extensive research with top-notch viticulturists, soil specialists and geologists, which established that the land held the potential for producing top quality grapes. Several vintages of great wines have proved our somewhat whimsical notion to be a reality; we have a fantastic site for growing premium grapes here in Loudoun County.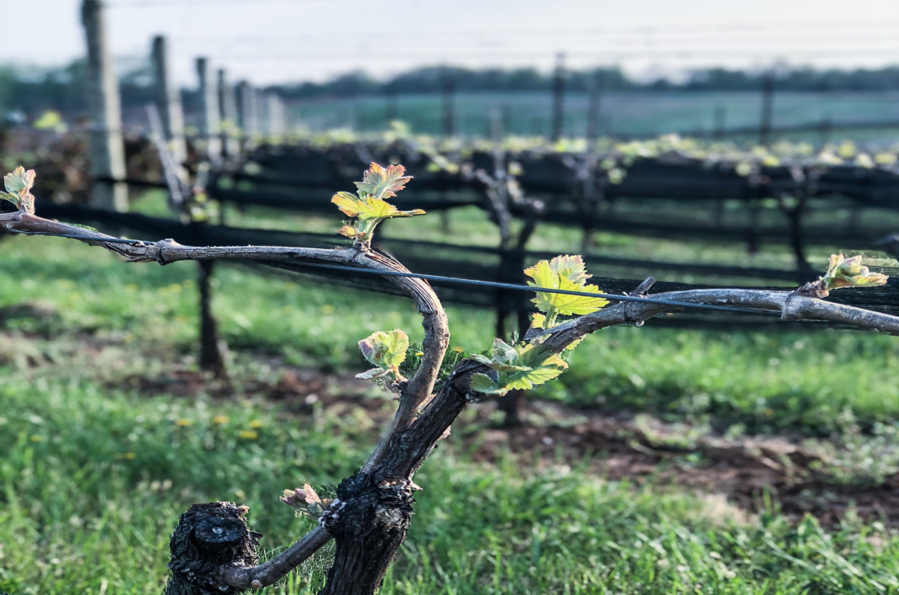 The Grapes
We currently have 75 acres of vineyards planted, with plans to expand that number to just shy of 100 acres over the next couple of years. The rolling hills allow for a variety of different types of grapes, depending on the prevailing winds, arc of the sun, and the underlying soils. We've planted premium French ENTAV certified vinifera.
White Varietals
Chardonnay

Viognier

Sauvignon Blanc
small plantings
Marsanne

Rousanne

Grenache Blanc

Malbec

Pinot Noir

Nebbiolo
Red Varietals
Cabernet Sauvignon

Merlot

Cabernet Franc

Petit Verdot
The Land
Our vineyards are planted on well-drained soils, derived mainly from greenstone schist. We host two predominant soil types: Catoctin channery silt loam and Meyersville-Cactoctin complex.